WOLLAMMO!™ ENVIRONMENTAL
Assisting our clients with protecting the environment and meeting or exceeding regulatory requirements is our primary focus.
An Update on the Clean Power Plan Litigation (US)
Wollastonite Environmental Applications.
WOLLAMMO!™ (Wollastonite CaSiO3) is a natural, mined calcium inosilicate mineral with unique compositional properties that deliver economic & environmental benefits in a variety of ecological, industrial & agricultural applications.
Some of the properties that make Wollastonite so useful are its high brightness, white colour, low moisture & oil absorption, and low volatile content. Until recently, Wollastonite has been used traditionally and primarily in ceramics, friction products (brakes and clutches), metalmaking, paint filler, and plastics. Its effectiveness in mitigating numerous environmental toxins released by industry and mining is just beginning to be discovered.
Wollastonite Environmental Applications
Wollastonite Environmental Applications
Treatment of Tailing Waste from mining · Remediation of toxic Chromium from wastewater · Phosphorus removal in man-made wetlands…
Wollastonite Agricultural Applications
Balances soil PH throughout the growth cycle letting it break down into: calcium, magnesium and silicate. This allows the plants to uptake silicic acid a…
Wollastonite Industrial Applications
Cement Production: A low-cost alternative to other reinforcing fibres · Steel Production: To replace lime flux in steel casting reducing CO2 release while…
Wollastonite Manufacturing Applications
A substitute for asbestos in floor tiles, friction products, insulating board & panels, paint, plastics, and roofing products. Improves strength…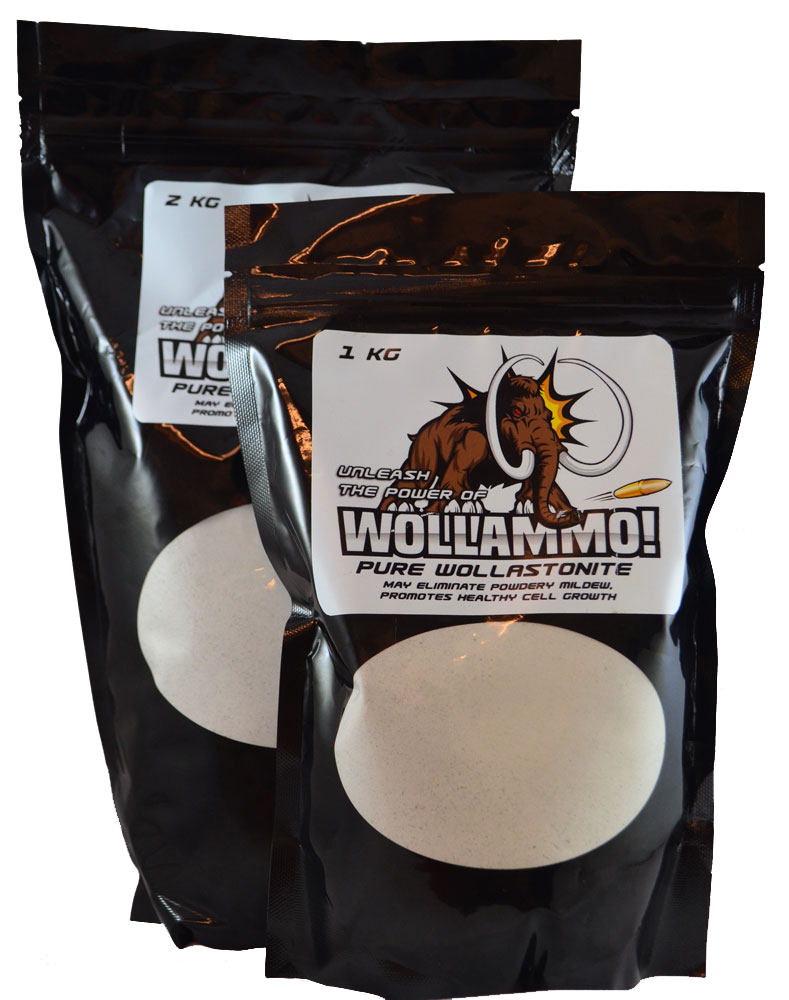 WOLLAMMO!™ Retail Sales
Helps eliminate powdery mildew and promotes healthy cell growth.
Available at;
Canadian Tire
Loblaws
Online
We Have the Power to Impact Our Future, and We're Doing Something About It
Besides many existing industrial applications, Wollastonite has been effectively tested for the removal of various pollutants from aqueous solutions at the laboratory scale. Noteably, wollastonite was successfully used for the treatment of wastewater and industrial effluents rich in CrVI.
Recent studies have also documented that the addition of powdered and pelletized Wollastonite to a stream affected by acid deposition contributes to the amelioration of the stream-water acidity, concluding that wollastonite may be useful for restoration of aquatic ecosystems that have been anthropogenically acidified.
Wollastonite has dissolution rates under acidic conditions that are comparable with the oxidation rates of pyrite, thereby it can be regarded as significant in terms of having potential to neutralize acidity. Accordingly, the use of Wollastonite might be a promising alternative to traditional liming agents to reduce the environmental effects arising from acid mine drainage (AMD).
AMD refers to acid sulfate waters resulting from oxidative dissolution of sulfide minerals (particularly pyrite) exposed in waste-rock piles and tailings impoundments, as a consequence of mining and smelting activities.
On The Leading Edge Since 2019
ENVIRONMENTAL · AGRICULTURAL · INDUSTRIAL · MANUFACTURING
Our Top Priorities
Helping our clients to protect the environment by providing a cost effective means of reducing their toxic emissions, carbon footprint and meeting or exceeding regulatory requirements.